Ultimately, what every firm offers is satisfaction. We deliver.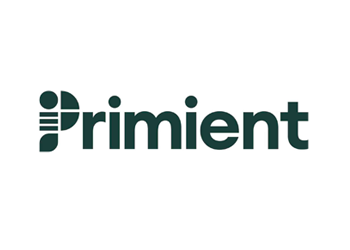 "As the first General Counsel of Primient, hiring the right Assistant General Counsel was a high priority. Mike earned the search opportunity based on past success helping me fill out my legal team at a prior company, and he came through again.  The person he found for the role at Primient has been a great addition to our team.  Mike is easy to work with, very responsive and someone that I would highly recommend."
Alex Green
General Counsel
Primient
"Mike did a great job finding a candidate that was a perfect fit for our department.  Given the market dynamics at the time — a high demand for lawyers but a limited pool of candidates during the midst of the pandemic — Mike was able to find the proverbial needle-in-a-haystack."
Richard Monto
General Counsel
Inteliquent (a Sinch company)
"When we spun off as a public company, we needed to staff our in-house legal team with appropriate public company experience. We leveraged a very large, tier 1 executive search firm with mixed results. My more recent experience with Evers Legal was very positive. I was
pleased with our slate of candidates
, the
velocity of the search completion
and the
intimacy that we received
from Evers Legal."
Ray Cabrera
Senior Vice President, Human Resources & Chief Administrative Officer
Knowles Corporation
"Mike Evers is a great listener. He took time to understand our corporate history and culture, and his firm delivered a diverse slate of high-quality candidates. We hired a high performing attorney via Evers Legal and would use this firm again."
N. Cornell Boggs, III
Senior Vice President, General Counsel & Corporate Secretary
Dow Corning Corporation
"Shortly after The WhiteWave Foods Company went public, our department added a Deputy General Counsel with significant industry-related experience and securities expertise. Mike Evers handled this national search expertly. This is the second time I have engaged Mike's firm. He is two‑for‑two and has earned my confidence and recommendation."
Roger E. Theodoredis
Executive Vice President, General Counsel
The WhiteWave Foods Company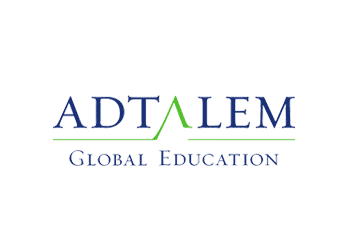 "Adtalem has hired three attorneys using Evers Legal: one via a traditional search, and two who started out as adjunct counsel. The firm provided direct-hire caliber talent for the temporary roles, and the attorneys earned their way onto our staff. I am pleased with Evers Legal and would use them again."
Stephen W. Beard
President & Chief Executive Officer
Adtalem Global Education
"Navistar International Corporation has engaged Evers Legal Search for recruiting assignments since 1998. Our experience with the firm has been consistently positive and the candidates presented to us have been notable for their fit with our needs. We attribute that to the work of Evers Legal Search, where passion for understanding our culture, our business and unique blend of skills we demand for success is unparalleled. We appreciate the firm's integrity, attention to detail, sense of urgency, and overall client service. We demand a lot and Evers Legal Search always delivers."
Steven K. Covey
Senior Vice President and General Counsel
Navistar International Corporation
"Our law department engaged Evers Legal Search on an exclusive basis to fill three attorney positions in 2011. Mike embraced our One Degree Law model and a fee structure that aligned our interests, versus the archaic percentage of salary formula. As a result, Mike was able to work as an extension of our team and provide helpful assessments that went beyond just resume qualifications. We appreciate Mike's judgment. I am pleased with the three placements and would certainly use Evers Legal Search again."
Editor's note: FMC Technologies did use us again and we made another placement there in 2014. Moreover, we made a placement in 2018 at Univar, where Jeff is now Senior Vice President & General Counsel of the world's leading chemical distributor.
Jeffrey W. Carr
Senior Vice President, General Counsel & Secretary
FMC Technologies, Inc.
"Mike Evers adapts to meet our needs. He partnered with us on a fixed-fee basis to recruit two senior-level attorneys for us after we relocated our headquarters to Glenview, Illinois. With staffing capability, Mike was also able to provide good interim legal help during the transition period. If you appreciate boutique firms and attentive service, then calling Mike is the right move to make."
William P'Pool
Senior Vice President, General Counsel & Secretary
Mead Johnson Nutrition
"CNH engaged Evers Legal Search to recruit our General Counsel for North American operations, a position with significant management responsibility over attorneys in multiple locations. ELS sourced on-point candidates in a timely manner, provided helpful assessments, and the offer/acceptance process went smoothly with the candidate we chose through ELS. I was quite pleased with Mike Evers' commitment to our order and would use his firm again when an appropriate need arises."
Michelle Miculinich
North American Talent Acquisition Manager
CNH America
"Initially, I was concerned about working with a boutique legal search firm, but Mike soon erased those concerns with his tenacious approach to our search. While Mike had other searches underway, I felt as though I was his only client. His responsiveness throughout the search process was beyond my expectations. I found Mike to be the consummate professional in every interaction we engaged in. The slate of candidates presented to us was excellent and exceeded our expectations. At the beginning of our search, he said that his goal was to make our jobs difficult in selecting a General Counsel in that the candidates would all be excellent. Mike met his goal. We finished the process with three candidates from which it was difficult to make a final selection. Working with Mike was simply delightful! I would highly recommend any firm to engage his services. We will certainly use him again should the occasion arise."
Editorial note: The General Counsel selected by this client has served as the Chair-Elect of the Small Law Departments Committee of the Association of Corporate Counsel.
Antoinette R. Murril, SPHR
Director of Human Resources
Society of Actuaries
"Since 1999, Evers Legal Search has recruited nine attorneys and one government relations expert to Covad Communications. Covad has used ELS for searches in Georgia, California, Texas, Illinois, Colorado, and Washington, DC. Because of [Mike Evers's] knowledge of our company, I have absolute confidence in his ability to make that critical, positive first impression when contacting candidates about Covad. Mike does an exceptional job of managing expectations throughout the search and interview process. Mike operates at the highest level of integrity, maintaining client and candidate confidentiality at all times. I unhesitatingly recommend Evers Legal Search to you."
William H. Weber
Vice President
Covad Communications
"Chiquita used Evers Legal Search to conduct a national search for an Assistant General Counsel opening. Evers provided top-of-market talent and valuable candidate analysis. The hire has been successful and I recommend Evers to any company with a similar search need."
Robert Olson
Senior Vice President and General Counsel (retired)
Chiquita Brands International
"We used attorneys from Evers Legal on a long-term contracts project and to assist short-term during crunch time on multiple asset-based financing transactions. Evers has provided high-quality attorneys with exactly the right expertise, and CNH has realized significant cost savings by using this resource versus calling on outside counsel to handle those matters."
Michael Going
Senior Vice President and General Counsel
CNH America LLC (a.k.a. Case New Holland)
"We put Evers Legal into a competitive sourcing environment for an employment law attorney with extensive in-house experience to work with us on-site during a family leave period. Evers responded right away, providing a tremendous candidate whose background and capabilities were exactly on-point. What's more, Evers Legal was open from the outset to discussing flexible pricing options to meet our needs."
F. Willis Caruso, Jr.
Associate General Counsel
Devry, Inc.
"Due to our company's pending merger with Unilever, we are not adding to headcount. To help meet our department's commitment to our internal business clients, we have supplemented the in-house staff at Alberto-Culver with two attorneys from Evers Legal. The outcome has been excellent and I would recommend Evers to companies with non-traditional hiring needs."
Douglas Beck
Senior Attorney
Alberto-Culver